Honda HRV Promosi 2019
Honda HRV Hybrid - RM 120,800.00
Promosi Honda City serendah RM 1226 sahaja ( Zero Downpayment) atau Promosi Pakej Accessories bernilai RM7,500.00. Diskaun RM4,000 untuk Honda HRV Petrol semua Varian dan Diskaun RM10,000 untuk Honda HRV Hybrid.
Honda HRV Package A
Rebate/Diskaun RM4000 (September Promo)
Free Honda Umbrella
Free Key Chain
Free Door Visor
Free Tinted Voucher RM700.00
Free Coating Voucher RM700.00
Free Leather Voucher RM700.00
Free 5 Years Warranty with Unlimited Mileage
Free 6x Labour Service
Atau..
Honda HRV Package B (Accessories Crazy Deal)Free Accessories Bernilai RM7500.00
Apa yang dapat dalam Package:
Modulo Full Bodykit
Security Tinted (10 Years Warranty)
Door Visor
Sunshade
Trunk Tray
Trunk Organiser
Honda Umbrella
Honda Key-Chain
5 Years Warranty with Unlimited mileage
6x Labour Service
Apa kelayakan untuk memohon Pinjaman Bank?
Syarat-syarat Kelayakan :
Gaji Minimum RM3,000.00
Gaji kurang RM3,000.00 perlukan gerantor
Syarat Gerantor : Pasangan Berkahwin, Ibu atau Bapa atau Adik-Beradik
Tiada Lesen : Boleh guna lesen pasangan atau Ibu Bapa.
Graduan baru berkerja layak memohon untuk Skim Graduan.
Dokumen di perlukan :
Ic dan Lesen
3 Bulan Payslip terkini
6 Bulan Payslip untuk gaji banyak dari Overtime, Elaun atau Komisen
Penyata EPF(KWSP) atau Bank Statement Terkini
Lain-Lain Info:
`PTPTN CCRIS layak memohon
`Islamic Loan
`Graduate are welcome
`Easy loan for Goverment servants
`Tanpa Downpayment bole memohon
`Tiada Lesen Memandu
`Kelulusan Segera
`High Trade-in value
`Ready Stock
`Door to door service
`Free delivery service
PERKHIDMATAN
Door to Door Service
Urusan KL dan Luar KL
Delivery To Door Step
~~ Nak cuba loan dulu pun boleh takde masalah.
Cuma emailkan atau Whatsapp dokumen yang diperlukan ~~
Keputusan KELULUSAN biasa dalam 3 hari berkerja
~~~~~~~~~~~~~~~~~~~~~~~~~~~~~~~~~
~ Hubungi SEGERA untuk Maklumat Promosi Terkini ~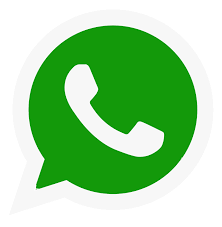 Direct Whatsapp Disini
 Link Galeri Gambar Dan Spesifikasi Honda City
Honda HRV Hybrid - RM 120,800.00
Sila call atau Whatsapp untuk maklumat lanjut..
Terima Kasih

Segala urusan dokumen boleh melalui :
Email : azri1212@gmail.com
Call/Whatsapp/Sms : Saiful Azrie 0196161212 
Honda Authorized Sales Advisor
3S Elite Dealer

Direct Whatsapp Disini
*******************************
* Tertakluk Terma dan Syarat

m.me/100663084674884